Smart Cities Connect 2017: A First Look from Austin
By Emily Routman, DIA Summer Associate, University of Richmond
As I embarked on my journey to Austin, I didn't realize that what I knew about the concept of Smart Cities would be forever changed. Not only had I never been to Austin before, but I had also never attended a conference, especially one like Smart Cities Connect. Reflecting on it afterwards, I could not believe the diversity of the people attending, as well as the topics discussed in the many sessions.
I arrived at the Austin Convention Center with a pen and notebook, not really sure what to expect. I was handed a nametag--feeling very official--and a program book with all of the different sessions available to me throughout the three-day conference. To my surprise, there were five or six sessions going on simultaneously, all dealing with different facets of the 'Smart City,' such as data, energy, mobility, infrastructure and citizen life. My first task was to choose what session to go to during each time slot.
Upon entering my first session, "Urban Mobility: Transforming Smart Cities," I was instantly filled with excitement in seeing all the movers and shakers in the chairs alongside me. In this half-hour timeslot, I learned more than I could wrap my head around. The speaker, Rahul Gupta of Price Waterhouse Coopers, spoke about the megatrends that were contributing to a "new paradigm" of transportation: demographic shifts, economic power shifts, technological breakthroughs, urbanization, and climate change. He revealed that traffic congestion was prolonging travel time in cities by 30% or more, and that building more roads was not solving this issue. An "avalanche" of automotive innovation would solve these issues eventually, Gupta explained, mentioning unfamiliar concepts: powertrain electrification, connectivity demand, functional system convergence. However, I did comprehend what the outcomes of this innovation could be. As Gupta proposed, a "smart" mobility future had promise of safety improvements, reduced congestion, more access to jobs and services, reduced emissions, reduced transportation costs, and an increase in accessibility and mobility.
Another session I went to about mobility was "Urban Mobility on Demand," which explored the world of autonomous vehicles. This was where I first heard about the "first mile, last mile" issue and saw the need for these small, low-speed vehicles. The issue is that getting to and from the public transit stops may be too far from someone's start or end point, so they are deterred from using public transit. To solve this, Polaris showed a demo of their GEM, an autonomous, golf-cart-looking vehicle taking picking up and dropping off people. I really didn't even know the technology existed yet!
I also got to attend a session where my boss, Jennifer Sanders, was on the panel! She teamed up with Jori Mendel and Tim Fleming of AT&T, and Clint Madsen of Ericsson to speak about Dallas as a case study for our technology and alliance structure. It was so exciting to see how many people showed up to use Dallas Innovation Alliance's story to set an example for Smart Cities everywhere. The Living Lab was the topic of discussion, including the projects like smart lighting and the kiosk which have already been installed, and the future projects like smart parking and smart irrigation. Although I already knew about the initiatives, everyone in the room was hearing first-hand how Dallas Innovation Alliance was at the forefront of ingenuity alongside AT&T and Ericsson.
On the other side of Smart Cities from the technology aspect is the cities themselves. I attended "City Spotlights: Citizen Life and Governance," which included CTOs and CIOs from all around the country, including Austin, Albuquerque, San Antonio, Seattle, and Washington DC. These inspiring city executives made me realize I could see myself having a future in city government. They spoke about the challenges and solutions in technology and governance, including many things I hadn't even thought about as an issue. For instance, my understanding was that the rapid adoption of technologies for city services had no barriers; I forgot that not everyone in every city has access to a smartphone or internet. The issue of digital inclusion and inequity was mentioned by many of the panelists, as well as the idea of coming together to promote digital literacy throughout cities. Another heavily-discussed topic was the use of data for hackathons, for city-as-a-service, and for partnership access to city data. Finally, these city employees talked about the importance of breaking the barriers to awareness of different projects, and not working in silos in order to get things done. For example, many of DC's departments came together to make a "SmarterDC" vision, heavily reliant on collaboration between the city's agencies.
Not only did I get to sit in on these panels and presentations, but I got to see technology demos presented by different universities. I was so impressed with the virtual reality field trip presented by University of Louisiana at Lafayette. And the see-through technology for autonomous vehicles from University of Tennessee Chattanooga was so interesting--it showed how in the future, autonomous vehicles could see what the vehicle ahead of it sees, increasing its intelligence on the road. Finally, Wayne State University's robot that detected all objects around it, used for real-time safety mapping for the campus police.
Along with people from the educational sector, there were so many other types of attendees at the Smart Cities Connect conference. Technology people, from companies as large as AT&T and as small as a startup; city mayors, CIOs, and other city employees; from initiatives like Austin CityUP and Dallas Innovation Alliance; representatives from industries like automobiles, parking, and environmental sustainability.
However, I seemed to be the youngest person there. I definitely believe that educating the college-age community about Smart Cities could have a huge effect on the future generation of our communities. I don't think enough people my age know about what Smart Cities are and don't know how to get involved. Hopefully, students getting informed about these initiatives will bring another category of people to conferences like these.
I am so grateful for my opportunity to go to the Smart Cities Connect Conference! I can tell that the ideas I heard, the demos I saw, and the people I met will be influential as I follow and get more involved in the world of Smart Cities for years to come.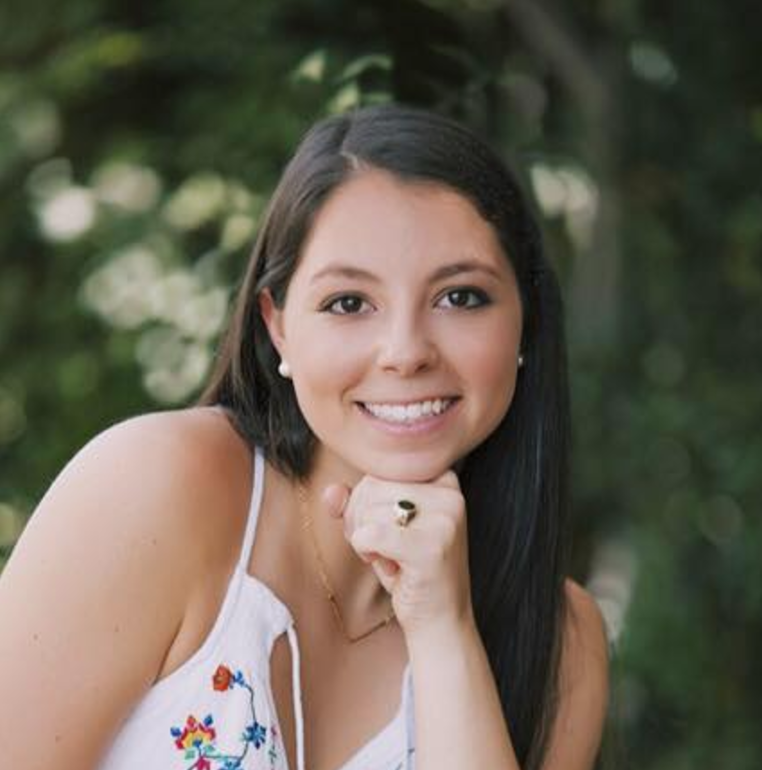 Emily Routman
DIA Summer Associate
University of Richmond